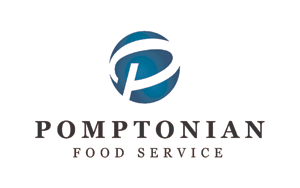 Welcome to the new school year!
As we dive into the end of September, Pomptonian is ready to kick off New Jersey Farm to School Week the last week of this month and National Farm to School Month in October. In early October we will also be celebrating Hispanic Heritage Month with Arepas. Please visit Pomptonian's Farm to School Magazine, highlighting all of the produce we will be featuring and the farms growing it.
To celebrate New Jersey Farm to School Week students will be offered local corn from Buzby Farms and local grapes (contains seeds) from Evergreen Farms, two of New Jersey's finest. Check out our latest edition of the Nutrition News, Super Sweet New Jersey Corn. In this video we took a tour of Buzby Farms and learned about harvesting corn in the Garden State.
Students who were eligible for meal benefits by direct certification or application as of June 2023 will continue to receive benefits until October 17, 2023. After that, in order to determine eligibility to receive benefits for the remainder of the 2023-24 school year, a new application must be submitted.
Food Service Director at 973-682-2801